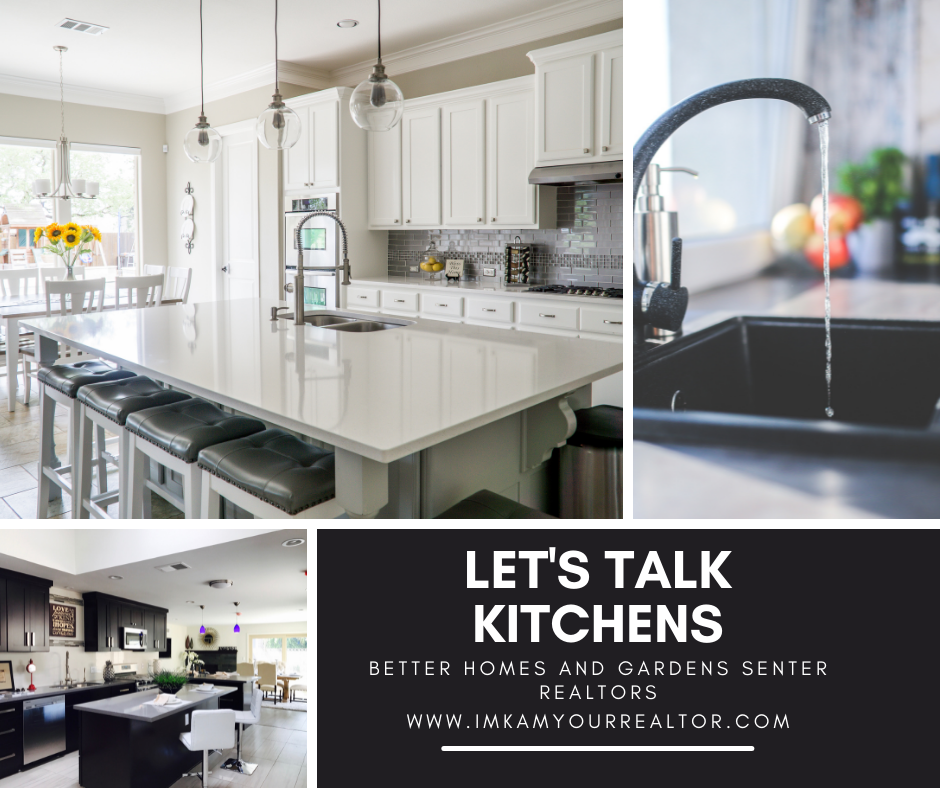 More and more family and friends are spending more time cooking together at home. Whether you are buying or selling, the kitchen is a focal point in the home. When I walk into a house, I imagine myself and my family sitting at the table in the kitchen, laughing and enjoying a meal together. Let's Talk Kitchens!
If you are thinking about selling your home, updating the kitchen adds value. A make over can be as simple as adding paint, a new backsplash, and hardware. If you want to add even more value, updating the appliances, new flooring, and new lighting might be in order.
Let's Talk Kitchens!
Here are some simple steps to get you going in the right direction with your kitchen make over.
Budget: Do your research and set a budget for the project. Materials can be costly and you don't want to over spend on expensive items that don't necessarily add more value.
Materials: Spend more researching the cost of all of the items that you want to make over in the kitchen. Paint is probably the least expensive. The backsplash can be costly depending on the tile that you choose. Hardware can pretty expensive unless you find some on at an estate sale.
Labor costs: Unless you are wanting to do all of the work yourself, you will need to factor in a contractor to help with the painting, installing the backsplash, and the hardware. Ask your friends for references. Make several calls and compare prices.
So, next week we will discuss more about kitchens. I hope that you will continue to follow my blog for more great information on buying and selling your home. Give me a call if you are interested in finding your dream home or selling your existing home. I would love to help you! Please check out my blog every week at imkamyourrealtors.com.