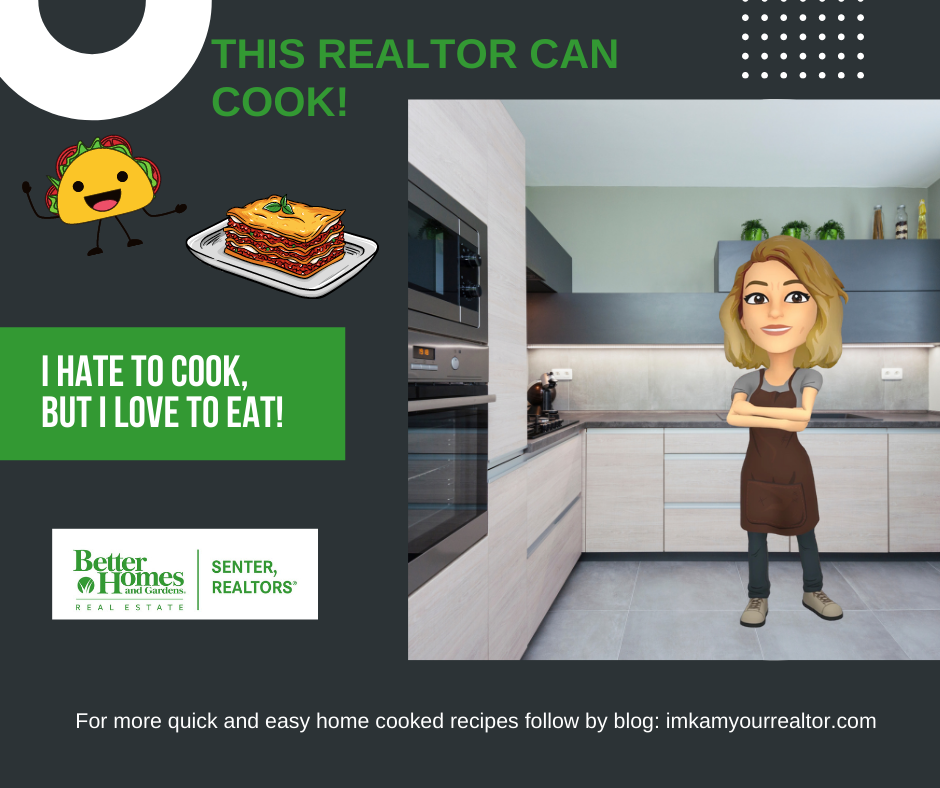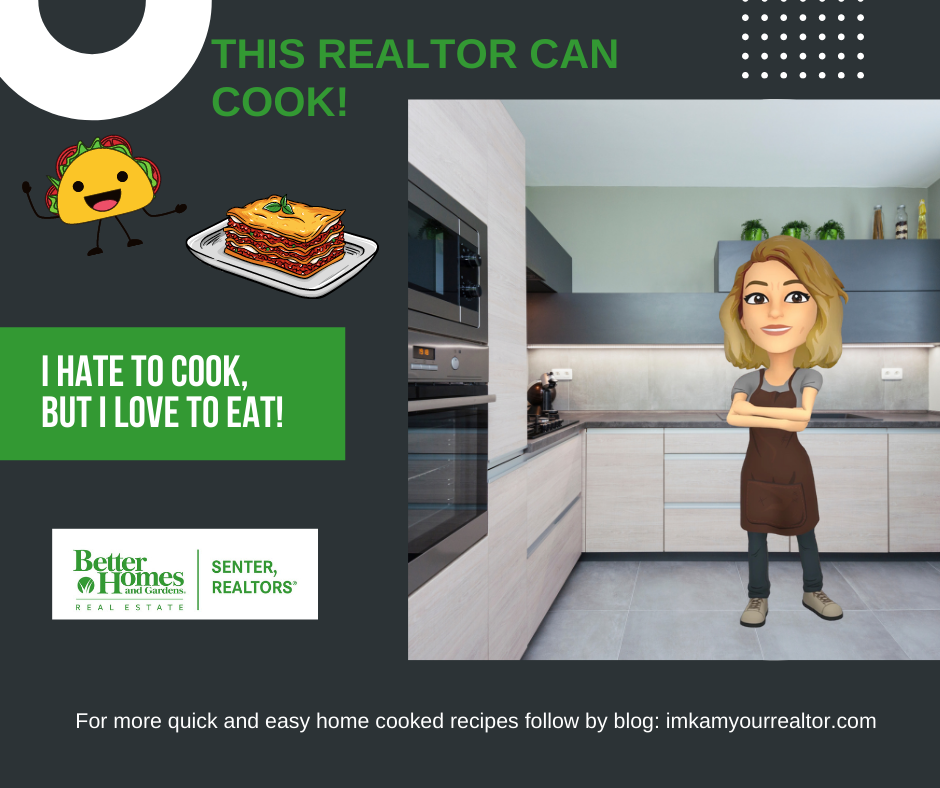 Do you love tacos as much as I do? Millions of people eat crunchy or soft tacos every day. Just thinking about today's recipe makes me so happy. One of my husband's most favorite meal is lasagna. I am combining two favorite dishes into one and Ta-da, we have Ta-sagna! Okay, I made up the word, but you are going to love this quick and easy recipe. It will soon become a favorite at your house too! If you hate to cook but love to eat, this recipe is for you.
When my boys were little one of their favorite meals, was Ta-sagna! The great news about this recipe is you can use lasagna noodles, or tortillas. I actually prefer corn tortillas because it makes it a bit lighter.
Keep reading for the recipe!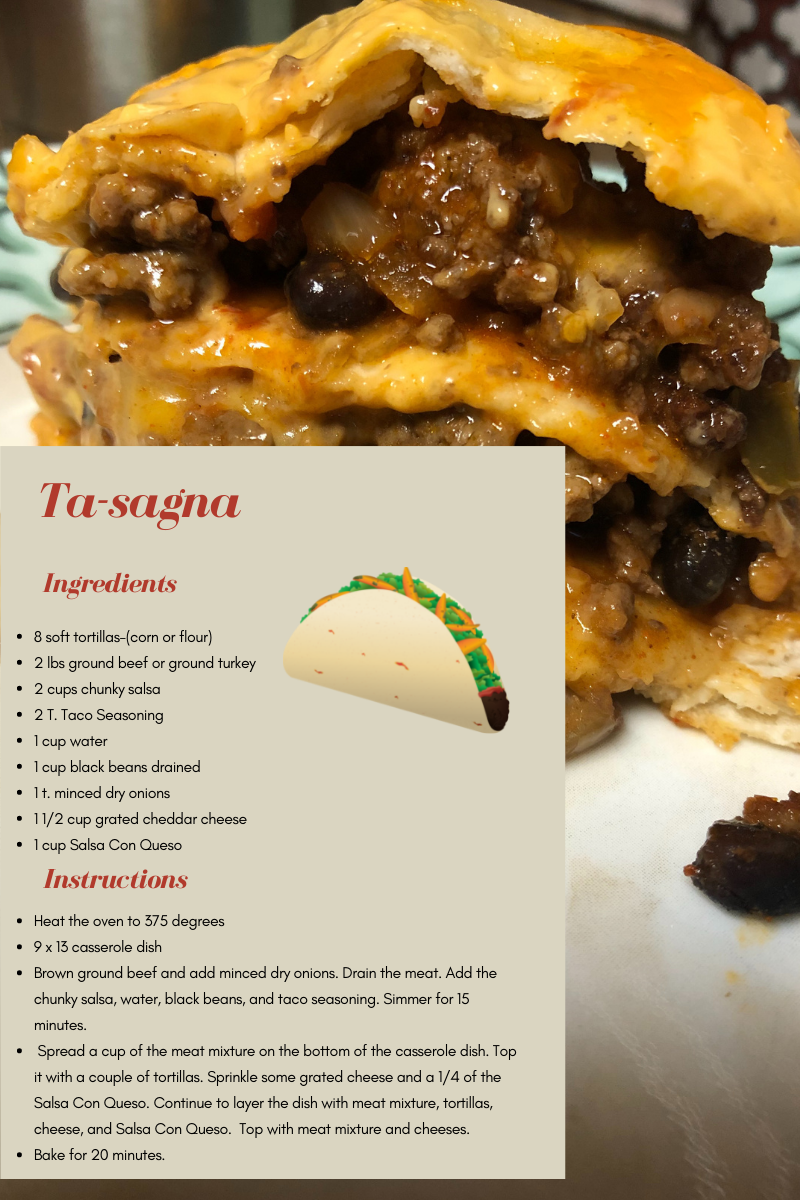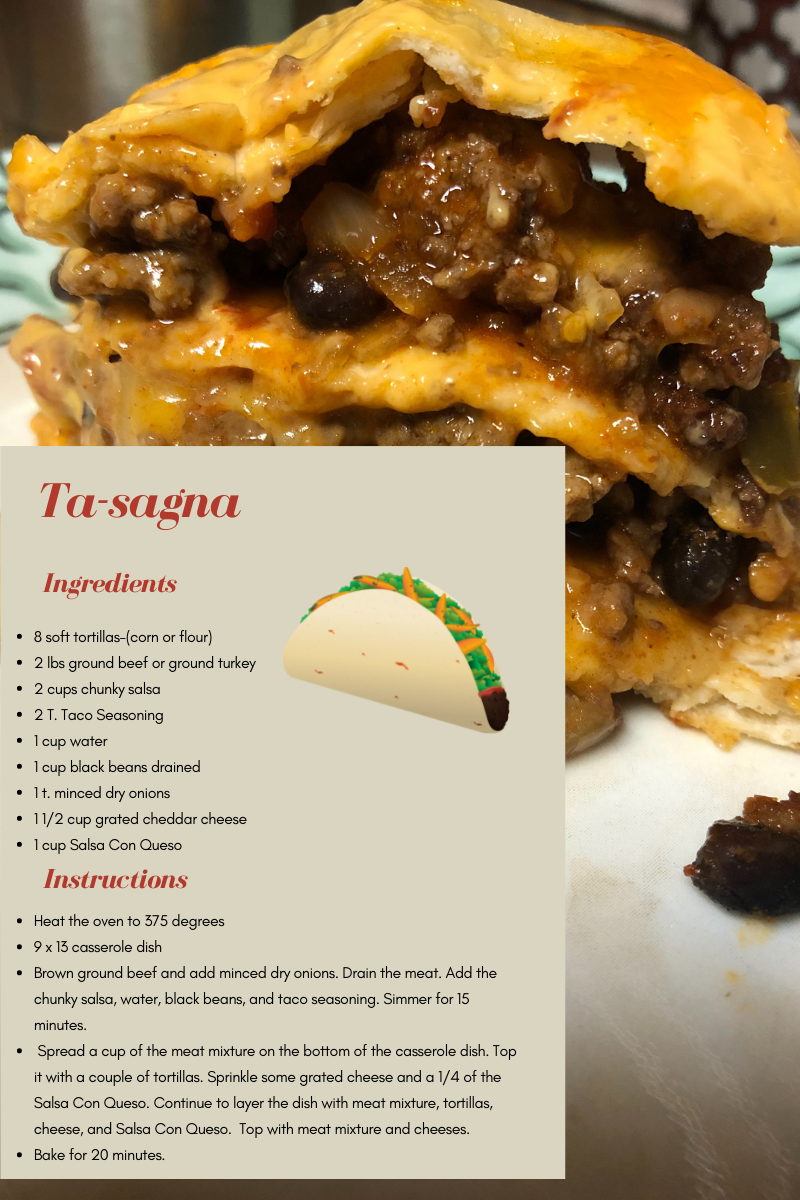 For more great recipes, subscribe to my blog at imkamyourrealtor.com.