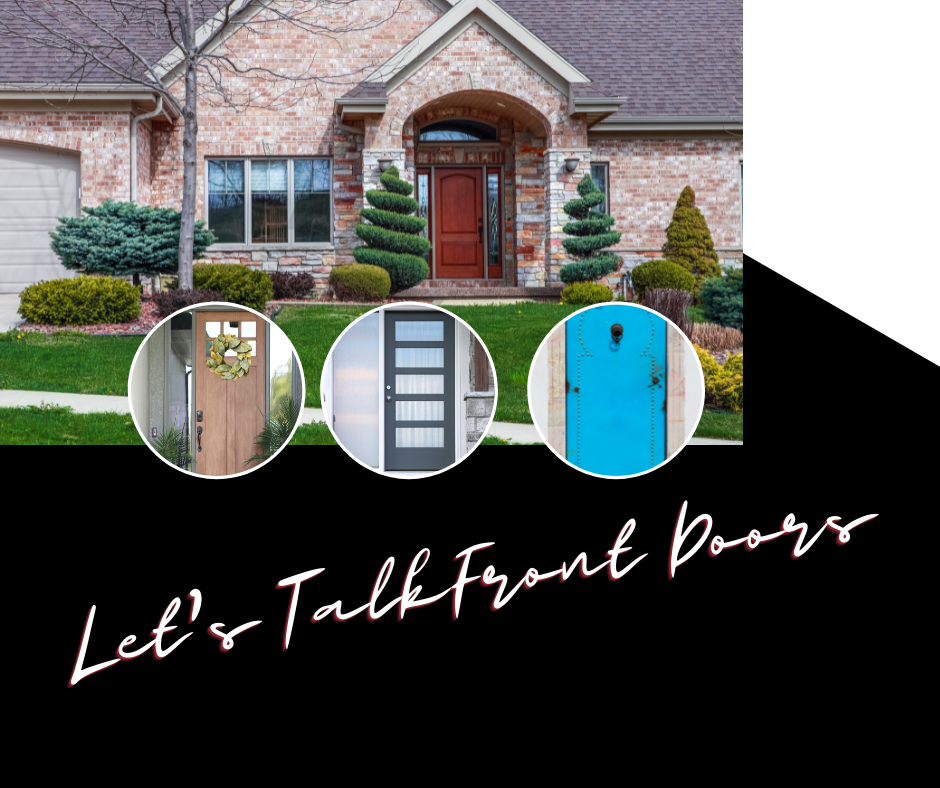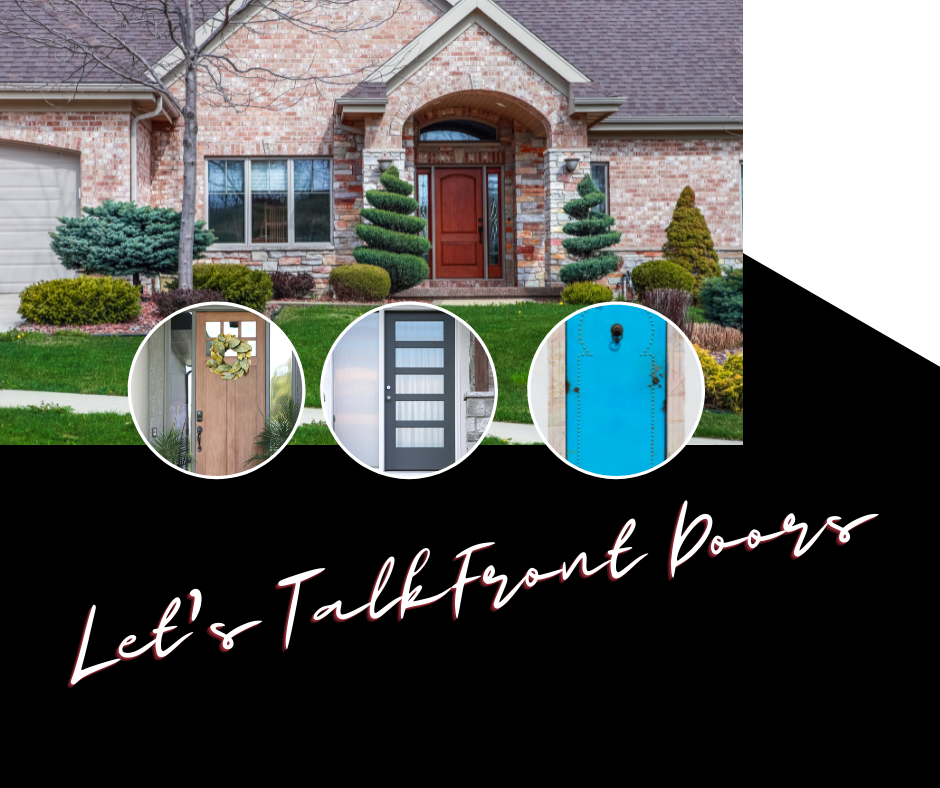 More than just a door! Whether you are buying or selling, the front door of your home is more than just a door. First impressions are key to catching the eye of a prospective buyer. It's more than a just a color. The front door can add to the value of your home by enhancing curb appeal. Let's talk front doors!
In this blog we will look at the door's style, design, texture, and material.
There are more to deciding on the right front door for you home. Some questions that you might need to ask yourself:
Would I want a window in my door?
Do I want a paintable door or stained?
Do I want a double door or a single door?
Material matters
It is important to make a wise choice when selecting door material. There are selections such as wood, fiber glass, and steel. When you select the right material, it will mean less replacements and more energy efficient. Having an energy efficient door will help reduce your monthly electric bill. Let's talk more about front doors!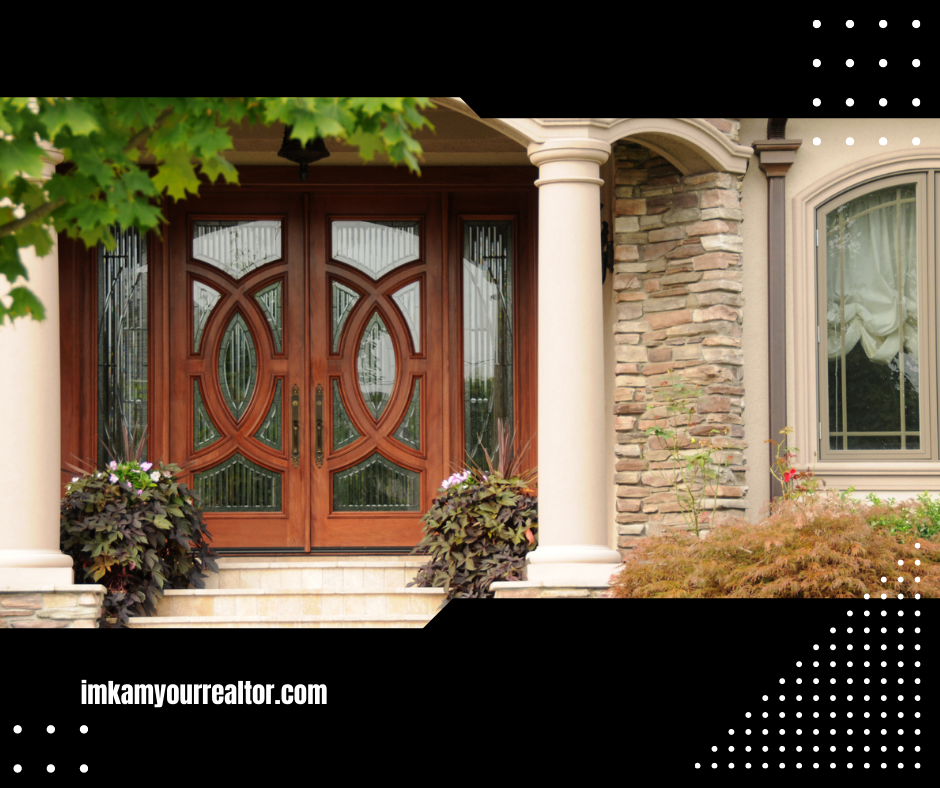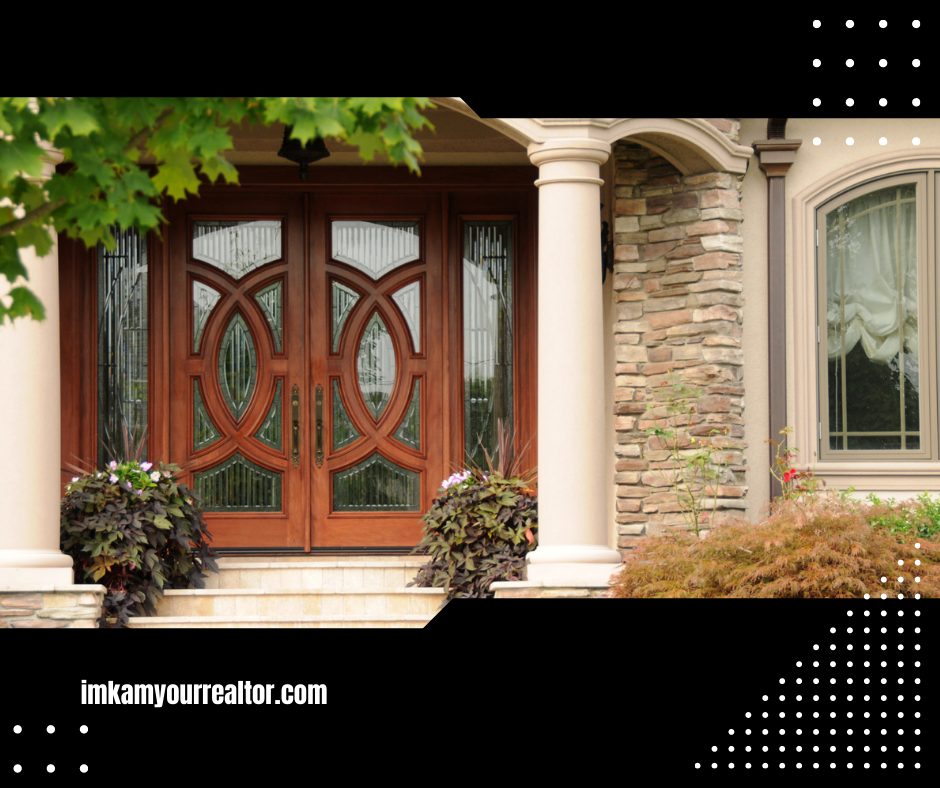 Let's Talk Design and Style
If you are looking for a more natural warmth in your entryway, a wood door will add that desired look. Maybe you prefer a modern or contemporary look, then you will want a fiberglass or steel door.
When it comes to style, every home is unique. You might want a more contemporary look that makes a bold statement. A modern door with glass can light up the inside of your home. Maybe you are thinking about adding a modern farmhouse door which brings that down home feel to your home. The farmhouse door offerings include rustic to classic. A craftsman front door incorporates that natural element of design.
No matter what front door you choose, make it one that you will love for many years.
Thus it will reflect your style and your home's unique character.
The front door will also enhance your curb appeal.
Please contact me if you are interested in buying or selling. You can email me at kam@senterrealtors.com or call or text me: (325) 668-1639.
Follow my weekly blot at imkamyourrealtor.com to subscribe to my weekly blog.