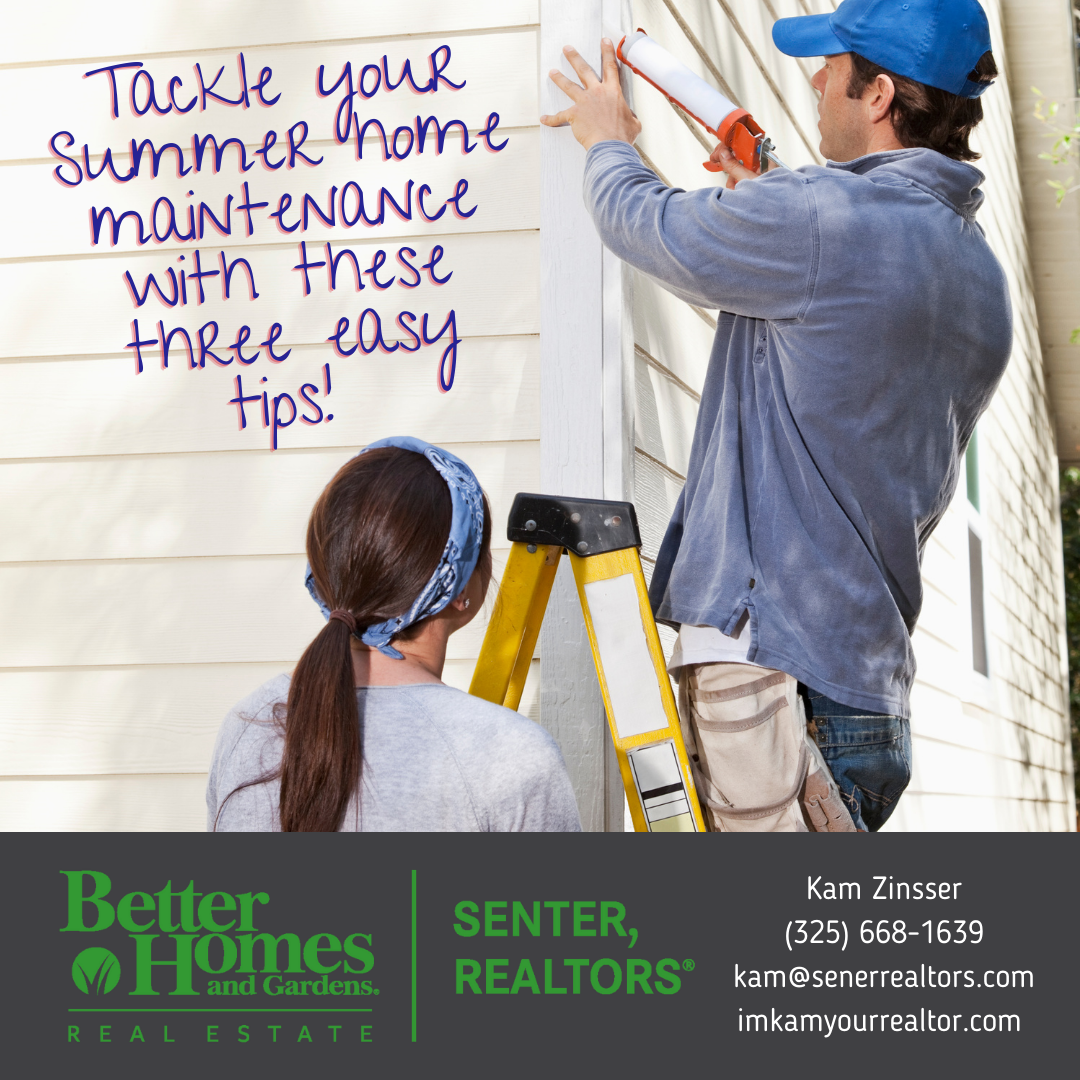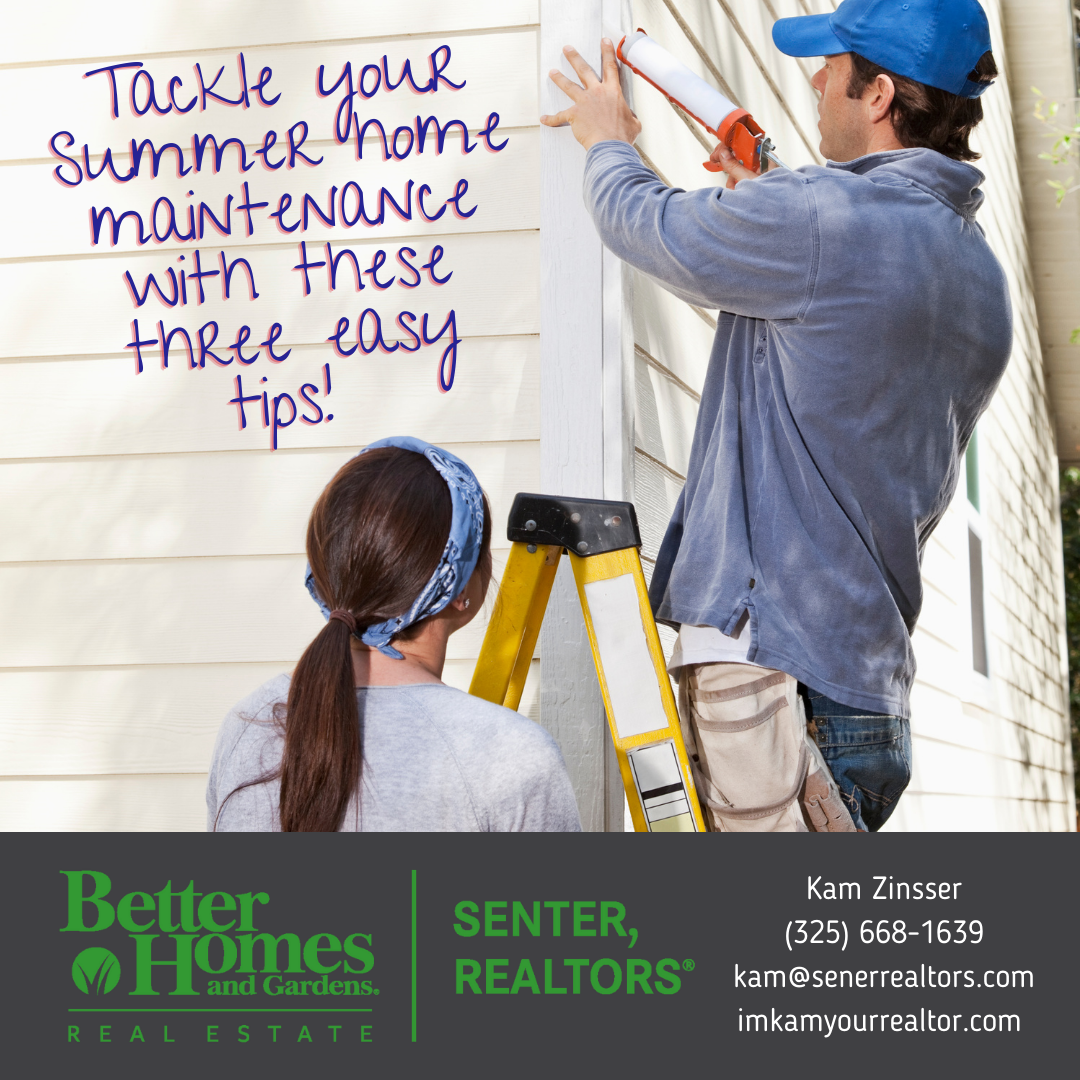 Summer is upon us and it has been so hot here in Texas. Summer is a great time to do a few maintenance things around your home. Tackle your Summer home maintenance with these three easy tips!
First, make a list of things around the house that needs to be repaired.
Second, prioritize the items on the list and tackle what you want to do first.
Third, get started and don't put it off!
One of the first items on your list should include having your air conditioner checked and serviced. The air conditioner has to work really hard and this is so important especially in the Summer. Also, make sure to change out your air filters regularly.  We recently had some issues with our air conditioner which is never fun.
Owning a home takes work. Making sure to keep up with the maintenance of your home and it will pay off in the end. So, don't wait and tackle your Summer home maintenance today! Better Homes and Gardens provides more helpful tips on Summer maintenance. Check out this great article!
After you have tackled all of your to-do, take some time to go on a picnic. I shared some fun tips on picnics in my blog last week. Please go check it out!
If you are thinking about buying or selling, give me a call. I would love to help you with the process. Also, check out my website to search for a home.  Or maybe you want to sell your home and don't know where to start. I have some great tips on my website to help you get started.
Thanks for stopping by today!