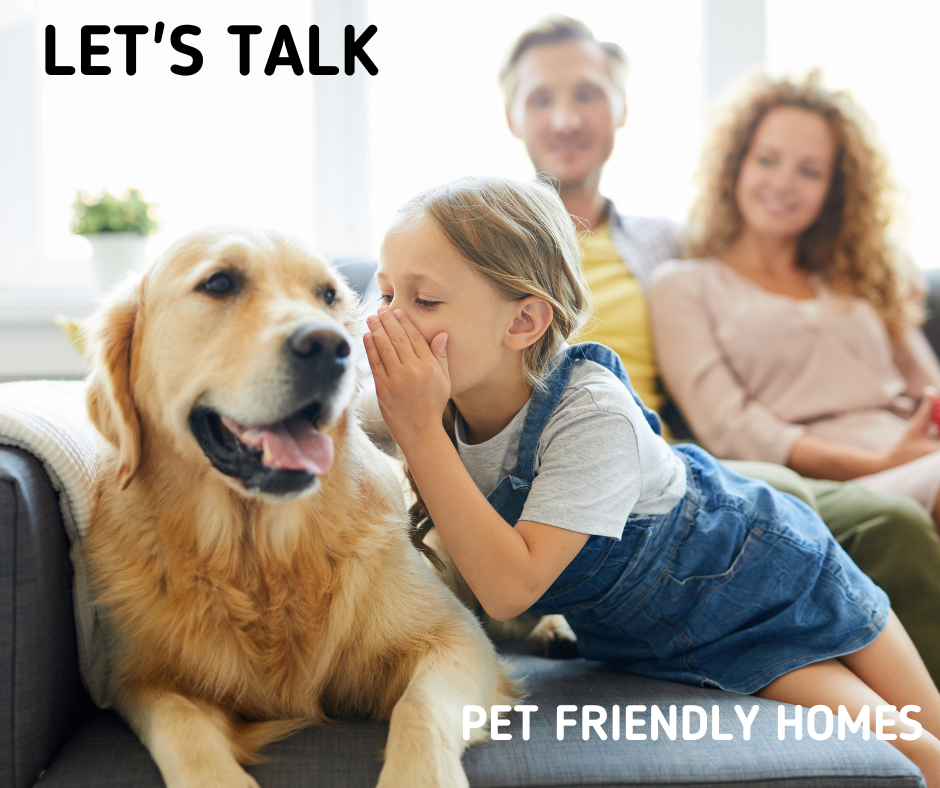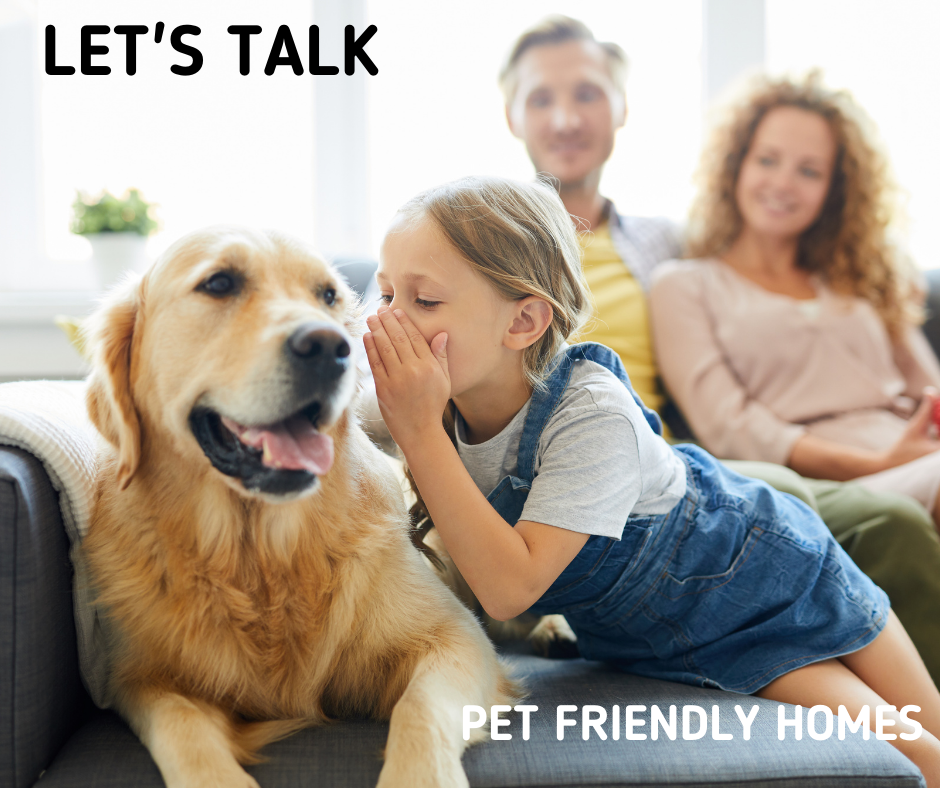 Happy Monday! Let's face it, our pets are a part of our families. We want to make sure our furry friends are well taken care of and feel comfortable in our homes. According to the American Pet Products Association's 2021-2022 National Pet Owners Survey, "total pet industry expenditures in the United States totaled $103 billion." Let's talk pet friendly homes!
There are so many great designs that you can create in your home that will ensure your pet is happy and healthy. Let's talk about pet friendly homes.
First, think about flooring
Having a designated space for your pet 's bed, toys, food, and water will help them be more at ease. While carpet is nice and soft, it can be difficult to clean if your pet has an accident. Hard wood is easy to clean up but can show scratches from long nails especially from the big dogs. Ceramic tiles are probably the best when it comes to pets. It is easy to clean and does not show scratches.
Second, use existing indoor spaces
If you have an empty space under the stairs, create a room for your beloved pet. Try a DIY project and create something special for your best friend such as an adorable bed or hideaway, or even a catio space.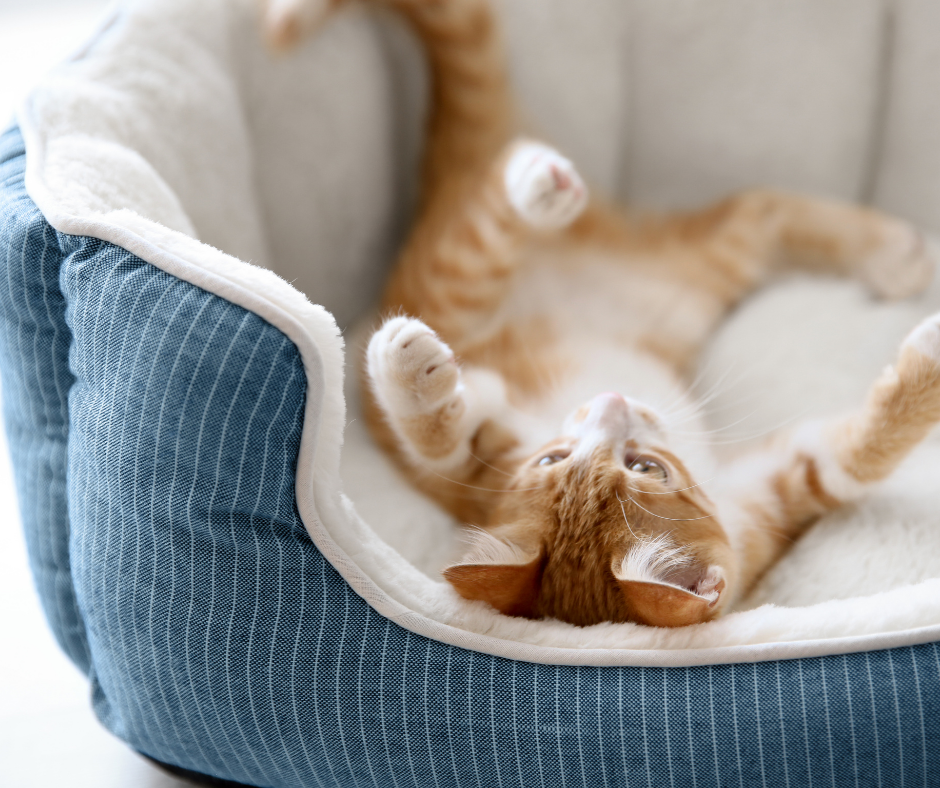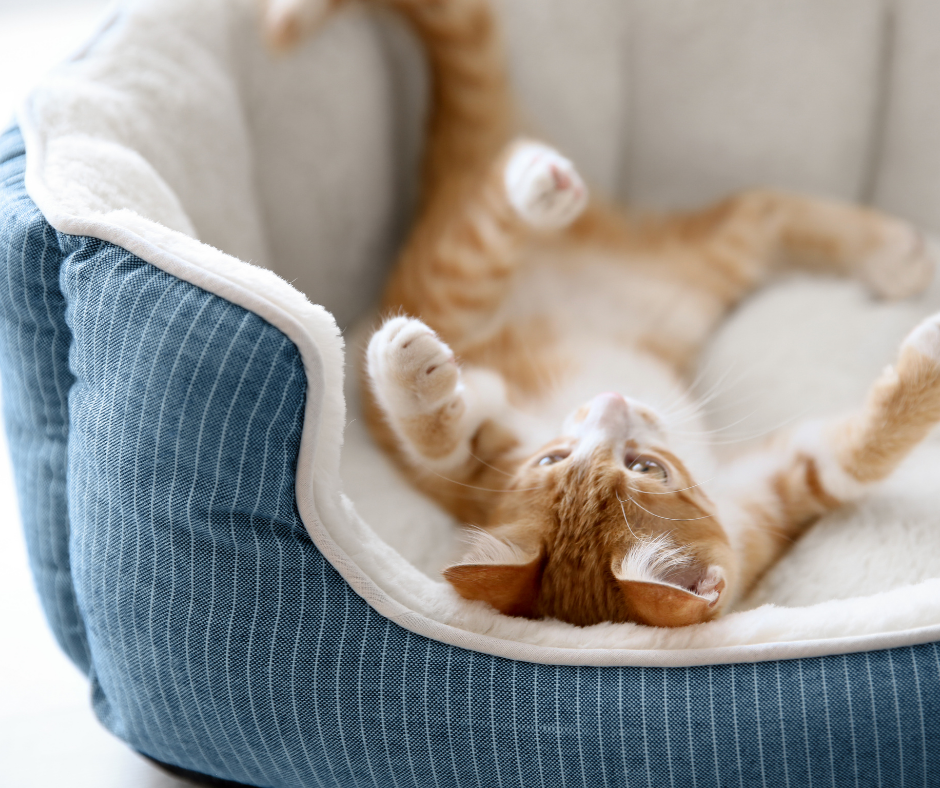 Third, add a comfy new bed
There are so many great pet beds available from an oversize pouf to an orthopedic memory foam bed for your dog. Or an anti-anxiety cat bed to a cat tunnel bed.
For more great information on designing a space for your furry friend, read Creating Indoor Spaces for Your Family Pets! You can find expert advice on many design topics from our very own Better Homes and Gardens pros.
If you are ready to buy or sell, please give me a call at 325-668-1639. Check out my blog at imkamyourrealtor.com. Take a few minutes to look around my website. You can also email me at kam@senterrealtors.