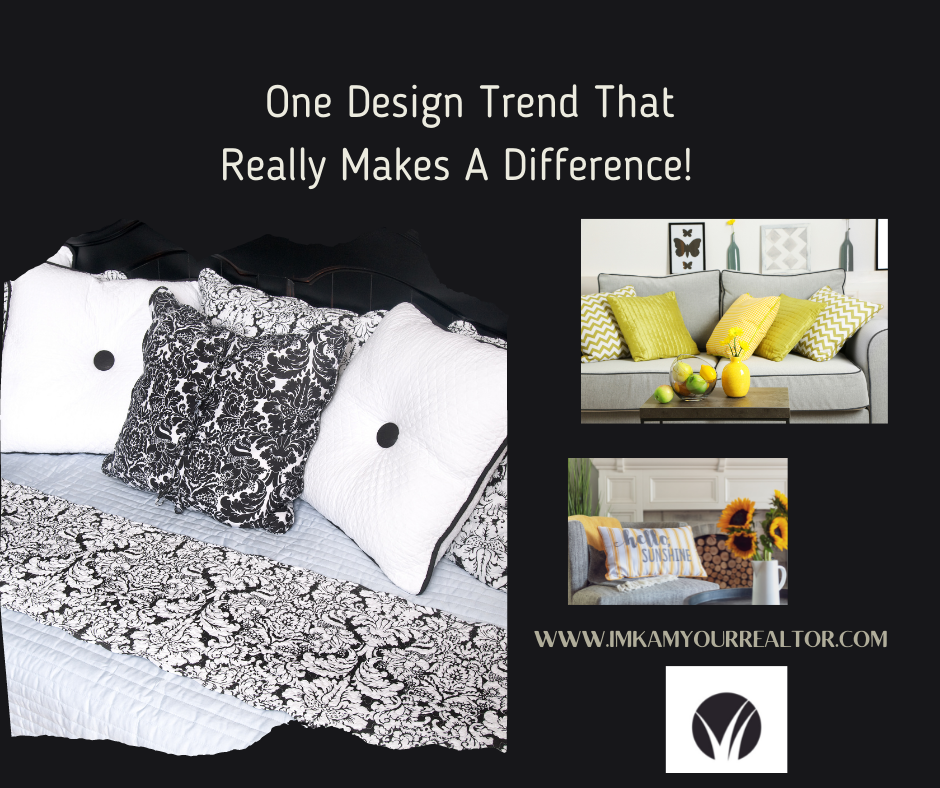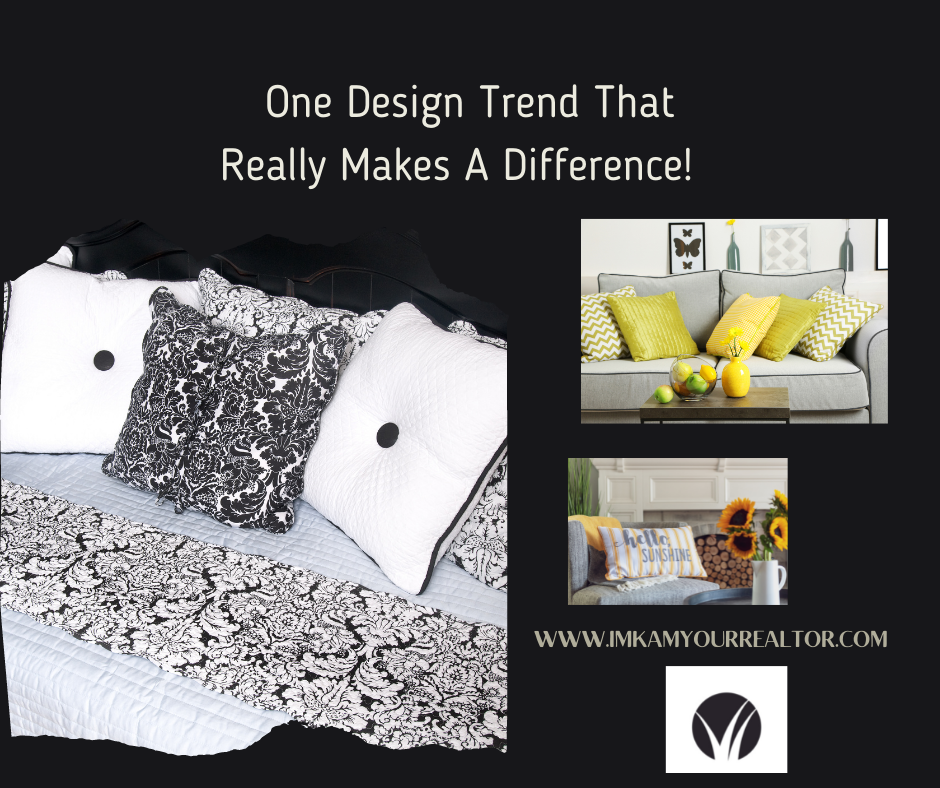 One design trend that really makes a difference is adding accent pillows. I enjoy changing pillows with the seasons or the holidays. There are many different designs that are affordable but they add so much to the overall look of a room.
One design trend that never goes out of style are handmade pillows. When you add a piece of your work to your home, it expresses your personality. I remember making pillows as a young girl. These are timeless pieces that are treasured for a life time.
Another trend is florals and bold colors which is another way to allow your personality to shine into a room. Plus there are so many fun prints in floral and bold colors that I am loving right now.
The great news, this design trend is so affordable. Better Homes and Gardens at Walmart is a great place to start with finding these one of a kind accent pieces. If you are staging your home, pillows would be an easy way to spruce up a room.
When it comes to your home, it is important to allow someone who cares about more than selling your home. It is a journey to finding something your love.
I would love to be that realtor that walks you through this process. You can contact me by email at kam@senterrealtors.com.
You can follow my blog or search for homes through my website at imkamyourrealtor.com.